Kalvya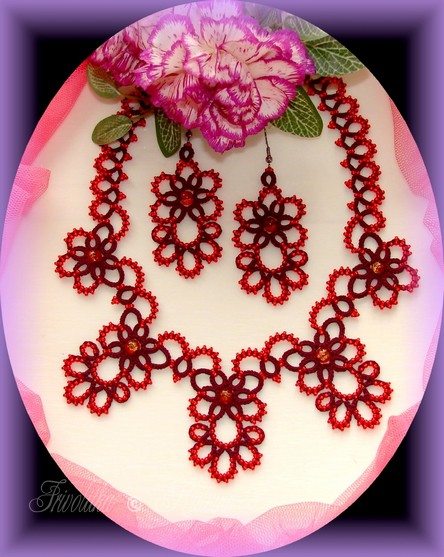 Undoubtedly an essential part of the picot lace tatter. With picots, we lace connecting elements together. Without it could not dispense with tatting, and in that lies the main significance of picot. The second, equally important use is aesthetic. We make picot sizes with curves and regions into tears, and thus deliver tatter with its noble and subtle elegance elegance. This fact I am aware, but, as you can see on my pictures, from a practical standpoint replacing the necklaces and jewelry picot beads. Necklaces, bracelets and earrings are worn when exposed to excessive abrasion (hair, sleeves, collars). Tatting is allowed, if necessary, wash with no problem, but picot must always be washed after the match. Beads eliminates this problem and contribute to greater popularity of lace for its ease of maintenance.
     The hallmark of my tatter lace is the way I put beads - KALVYA.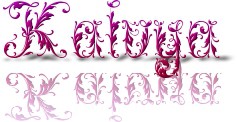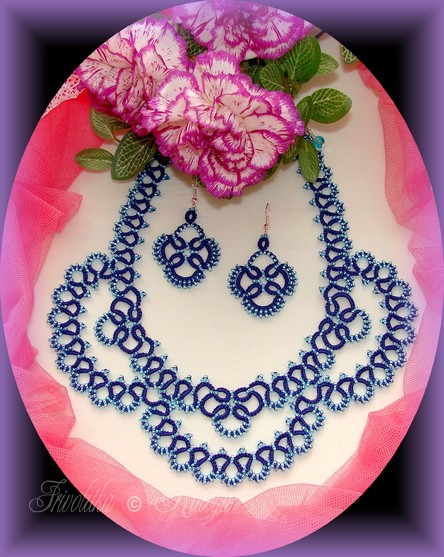 "KALVYA" - this method of inserting beads that I use, was born in my workshop in late 2007 and is still in a world completely unique tatting.
It got a nice award, not only professional, but also lay. I appreciate it - it is very important to me.
"KALVYA" I will therefore continue to use it and bring joy to their fans.
 
                                                                                             Alena Vyčichlová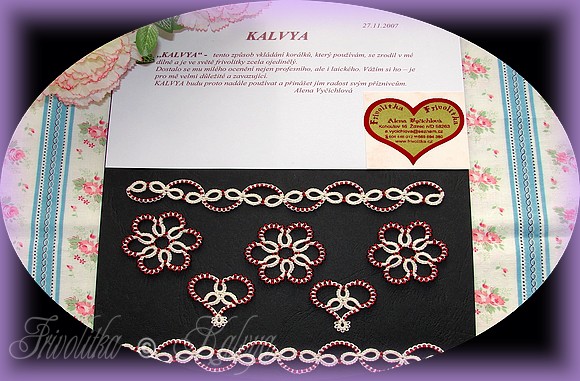 This essay is about the way I put the beads in tatter lace, I worked it out in late 2007 and since several years I am enjoying Kalvya as it is still very popular and I would like to publish it now.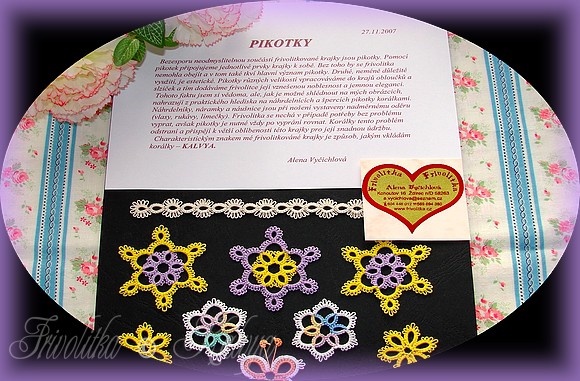 When using this technique and for purpose of presentation, it is necessary to always respect and state its name KALVYA.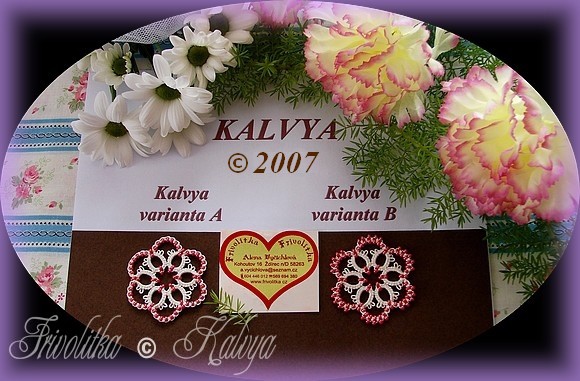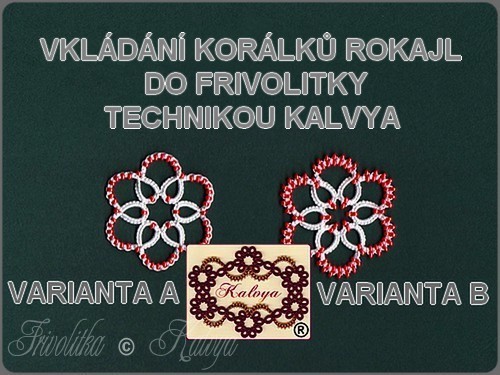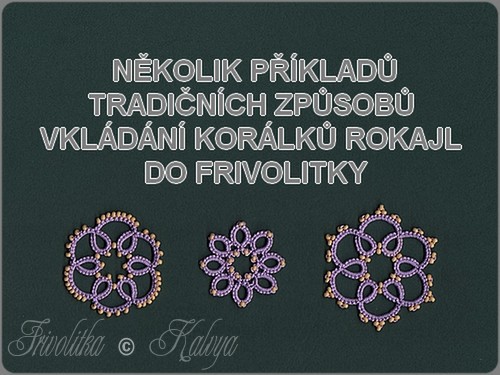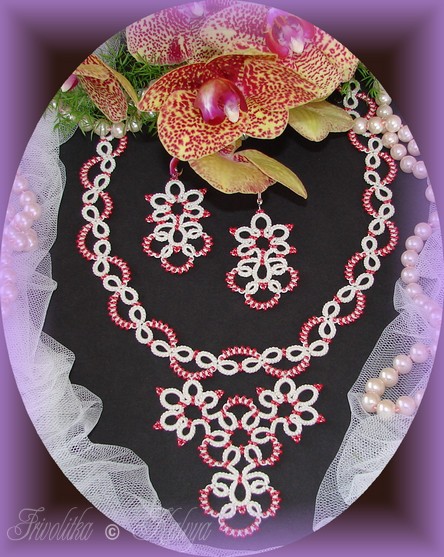 We explicitly forbid use of any part of this website, reproduction, copying and any use of content of this website.
All content is copyrighted and property of Alena Vyčichlová.